AI Supercharged
The all-in-one Predictive Intelligence Engine that drives real world results through data and bleeding edge AI/ ML models
Bridge

the gap between abundant data and the need to make real-time decisions
Powered with the most powerful AI/ ML, our solutions provide actionable insights that help you make data-driven decisions to optimize your sales performance, marketing, and more.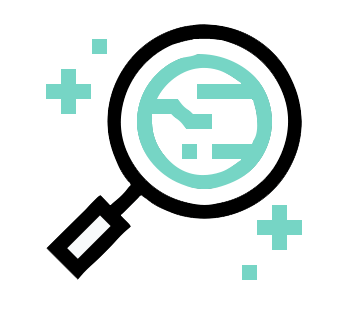 Step 1: Data Discovery
Understand what data you collect, how it's being used, stored and processed.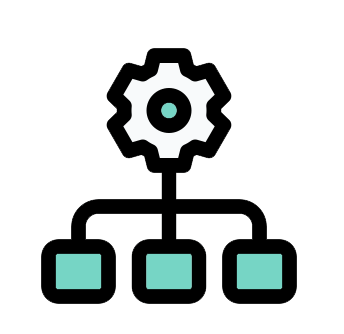 Step 2: Data Structuring
Organize data into usable nodes and edges, to drive activation of your data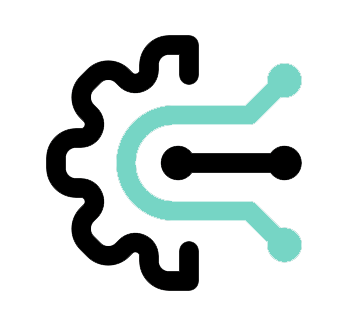 Step 3: Data Transformation
Transform data into insights and recommendations that fit your needs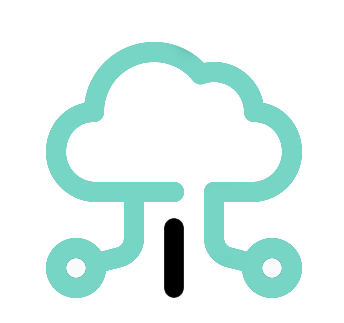 Step 4: Solutioning
We build solutions that harness the power of your data, insights, and recommendation. It's not enough to analyze the data, but to execute and deliver outcomes powered by bleeding edge AI solutions.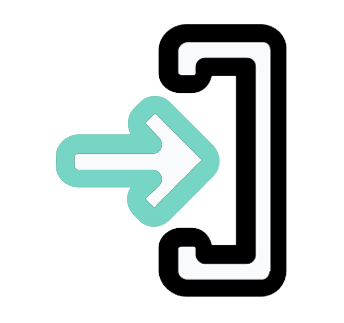 Step 5: Test and Measure Outcomes
Our solutions are built for your success, based on metrics that you define to be your critical success factors
Use Cases.
Supercharge Lab's Ask Sigmund is a custom-developed predictive intelligence software that integrates with your data warehouses with plug and play APIs that drive outcomes quickly and seamlessly, based on your needs. Current deployment have aided in predicting best practices and ROIs in advertising, influencer marketing, offline and direct mail marketing, construction, and energy companies.
Company A
wants to determine which group of prospective customers is most likely to convert in the next 30 days.
Company B
wants a 360° view of customers to understand:
The customer journey in chronological order
Make recommendations to close a deal
Develop a new proposition and enrich our machine-learning capabilities
Company C
wants to do a customer journey analysis to:
Understand customer behavior
Identify pain points
Improve customer engagement
Drive innovation and revenue
Company D
wants to do price optimization to maximize revenue or profitability.
Consumer Goods
Retailers
Education Institution
SaaS
Financial Services
Insurance Companies
Airlines
Hotels
Manufacturing
Real Estate
Provides:
Lifestyle medicine recommendations

Lead scoring

Recommendation Engine

Optimization of Supply Chain

Predicting Agriculture Performance

ID Graph

Organizational Transformation

Urban Data Platform
Through:
Graph Databases
Data Analytics
Frontend Applications
Data Dashboards
Predictive Intelligence
Psychological

Profiling. 
Research has suggested that footprints left in the digital world can be translated into accurate estimates of psychological characteristics. A broad variety of behavioral data sources can be used to predict individual's personal traits.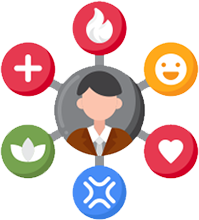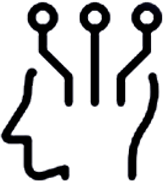 Behavioral Data
Purchase history
Social media data
Search queries
Financial transactions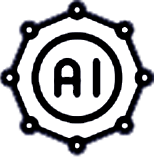 Behavioral Data
Progressive
Mindful
Social
Accepting
Structured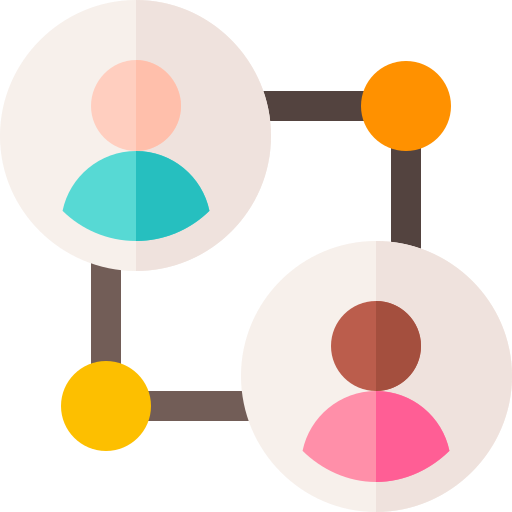 Retain

Existing Customers
. 
Ask Sigmund helps with implementation of customized marketing strategy to attract prospective customers with optimized customer acquisition cost (CAC) and retain existing customers by reducing churn and drop off, helping drive outcomes for you with ease.
Predict Behaviors
Engagement rate
Churn rate
Promotion sensitivity
Abandon carts
Advise Actions
Customized Promotion
Pricing strategy
Warehouse logistic
Outcomes
Reducing churn
Increase spending
Improve conversion
Optimize operations
Lifestyle

Medicine Recommendations
Artificial intelligence (AI) has the potential to revolutionize the way medicine is practiced and improve patient outcomes. By leveraging the power of machine learning and natural language processing, AI can extract valuable insights from patient data and help healthcare professionals make more informed decisions.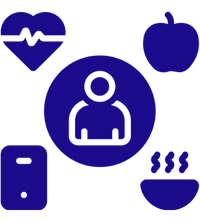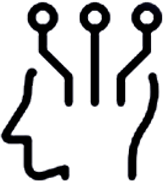 Input Data
Voice based transcription of doctor interactions with patients.

Medical history
Medicine use/medical compliance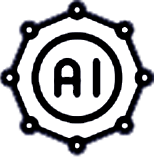 Process Data
Extract text and unstructured data and fill forms as provided by medical professionals

Output Data
Scoring of forms
Calculation of proclivities to specific chronic illnesses
Recommendations for lifestyle changes
Sigmund Sales is our automated lead generation solution that helps to scale growth. It has been applied in the following ways:
Startups fundraising
Enterprise sales
Corporate recruiting
Sigmund Sales automates the targeting of the right audience on LinkedIn and email, sending out psychologically optimized messages to your specific target market and automating responses to interested parties.
The Sigmund Digital Audit solution was built to help make sense of large datasets, that included information about your brand's current position in the digital sphere, benchmarked against that of your competitors. We take the following information into consideration:
Ideal customer profiles and their psychological triggers
Brand voice
Page performance, including UI and technical SEO opportunities
Page authority
Branded and organic keywords and search terms
Audience analytics, including demographics, location, volume, bounce rates, sources, attribution
Advertising (across search and social)
Content (across search and social)
Backlinks and referrals
Sigmund's Digital Audit tool provides immersive visualization of data and provides recommendations for both immediate and long-term performance in the digital landscape.
Performance marketing is an online advertising model where advertisers launch experiments to identify their best audiences, creatives, and campaign mechanics that drive the highest advertising performance.
It is also sometimes called biddable media or PPC advertising. PPC stands for Pay-Per-Click advertising as you usually pay every time someone clicks on your ads. This model is usually opposed to earned or owned advertising where you can use a platform to push your content for free i.e. Facebook or LinkedIn posts.
The Sigmund Campaign Optimizer launches multiple performance marketing experiments using a variety of data-driven modeling frameworks including Marketing Mix Modeling, Multi-variate testing, AB testing, and Incrementality to drive outcomes for our brand clients. Publishing to nine platforms that include Google, Apple (iTunes), Facebook, Twitter, LinkedIn and TikTok, this solution helps brands to manage their budgets, performance, and attribution of outcomes across a variety of platforms.
Sigmund's AI-powered content and image generator tools create SEO and social media optimized content designed to engage your audience by taking into consideration the cognitive styles and psychological profiles of your target audience. The Sigmund Content Generator generates blogs, technical whitepapers, evergreen articles, tweets, hashtags, and uniquely designed graphics in a matter of seconds, and exports them directly into your content calendar for your approval and feedback. Sigmund's Content Generator supports the following formats:
Facebook, LinkedIn, Instagram and Twitter posts, including branded and trending hashtag and graphics creation
Blogs and articles for engagement, published to LinkedIn or your website
Technical whitepapers, case studies, and "evergreen" articles, designed for lead generation
Product listings for global eCommerce platforms for mobile and web optimization and driving conversions
Our solutions are completely "done-for-you", and include publishing, design, and access to calendars for approvals and feedback.
Supercharge Lab creates beautifully crafted emails to engage and convert your existing audiences. Our email marketing solution is powered by Sigmund Content Generator, and aids in the creation of:
Email banners
Content
CTAs
Lead capture lists
Sigmund SEO Wizard drives outcomes specifically for technical SEO work. The SEO Wizard performs the following tasks:
Minification of excess javascript/ CSS
Removal of 300/400/500 errors
Blocked from crawling
Duplicate title tag
Duplicate content
Pages not crawled
Duplicate meta descriptions
Hreflang conflicts within page source code
Links lead to HTTP pages for HTTPS site
Structured data that contains markup errors
Title element is too long
Missing h1
Multiple h1 tags
Duplicate content in h1 and title
Missing meta description
Missing ALT attributes
Low text to HTML ratio
Missing hreflang and lang attributes
Low word count
Nofollow attributes in internal links
Sitemap.xml not specified in robots.txt
Sitemap.xml not found
Nofollow attributes in external links
Pages with only one internal link
Links with no anchor text
Links with non-descriptive anchor text
Weekly reports are provided to our clients that track the reduction and removal of these said issues.
Supercharge Lab assists in the overall rebranding and refreshing of websites, digital platforms, and custom solutions. Through the Sigmund Funnel Generator, we provide the following solutions:
Landing pages with complete funnels
WordPress custom themes
AB Testing capabilities
Form creators
Integration with CRMs and backend SQL databases
A Cognitive Analytical Engine
Gains complex business insight & take action to help organization to optimize performance in sales, marketing and more.
How does Ask Sigmund work?
Ask Sigmund utilizes AI/ML techniques to help bridge the gap between abundant data and the need to make a real-time decision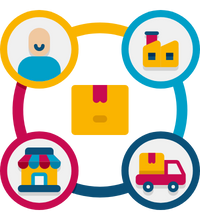 Optimization of

Supply

Chain
. 
Our system is able to analyze a wide range of data inputs, including historical sales data, supplier performance metrics, and shipping and delivery information. Using advanced algorithms and machine learning models, our system is able to identify patterns and trends in the data and make predictions about future demand and supply chain performance.
Input Data
Order information
Logistics availability
Manufacturing capacity
Existing and current stock
Warehouse stock movement
Process Data
Logistics price trends
Order trends, demand and supply
Output Data
Recommendations on manufacturing optimization (demand management)

Recommendations on logistics demand (profitability optimization)
Enterprise

Graph
An identity graph provides a single unified view of customers and prospects based on their interactions with a product or a propositions via digital touch-points across a set of devices and identifiers.
An identity graph is used for real-time personalisation at scale.
Identity graphs can provide a 360° view of customers to understand:
The customer journey in chronological order
Make recommendations to close a deal
Develop a new proposition and enrich our machine learning capabilities
An identity graph also helps build customer data platform (CDP) solutions with an emphasis on privacy regulation compliance.
ID Graphs should be adopted by any company wanting to become an ecosystem.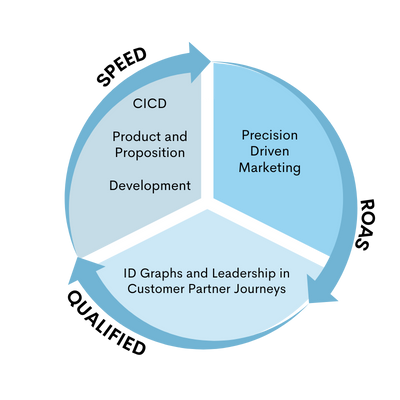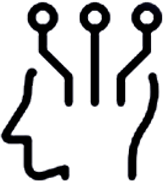 Continuous Integration & Product Deployment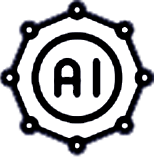 Customer Journey Leadership

Performance Driven Marketing that is focused on Building LTV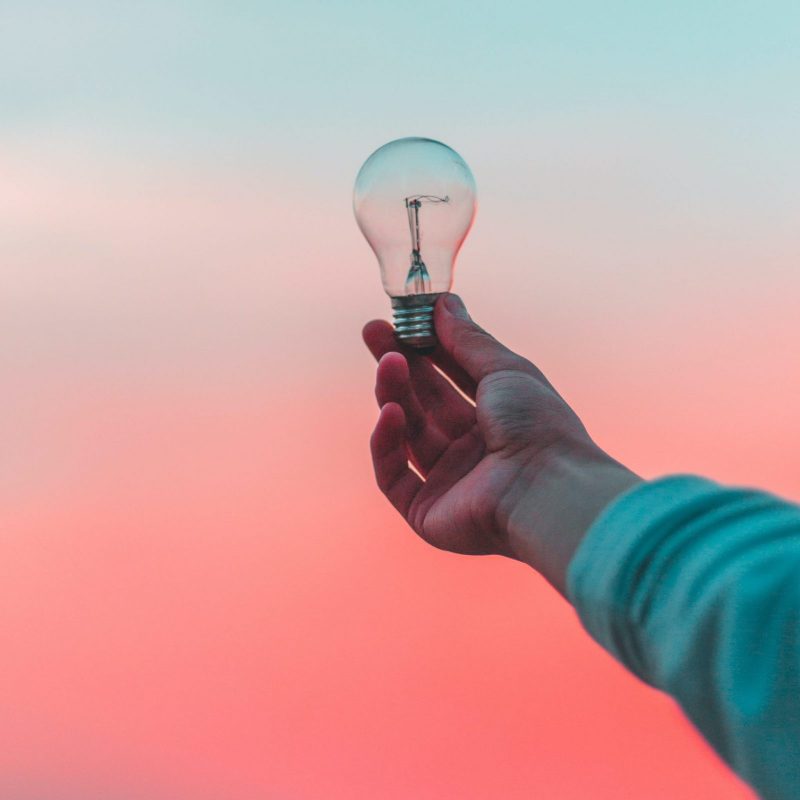 Data Engineering
Data Ingestion
Data is collected from various sources such as databases, APIs, sensors, and other data sources.
Data Cleansing
Identifying and correcting or removing corrupt, inaccurate, or irrelevant data from a dataset.
Data Transformation
Convert data from one format or structure to another to make it more suitable for analysis.
Data Activation
Making data available for use in analytics, reporting, or other applications.
Data Visualization
Represents data in a visual format to help people understand and analyze it.
Data Virtualization
Creating a virtual layer that allows data from multiple sources to be accessed and used as if it were in a single location.
Let's Work Together!
Talk to us today and experience what Ask Sigmund can deliver for you and your company!
Location
102 S Wynstone Park Drive
Barrington Illinois 60010 USA
+12172884321
11 Collyer Quay, #17-00, Singapore 049322
+65 9845 3920
Have a Project in Mind?
Talk to us today and experience what we can achieve for you and your company!